Just-in-time – for more than 200 years
It's difficult to recall everything that we have transported for our customers from A to B. In the beginning, that was done with just one horse and cart. Nowadays, F.W. Neukirch is a modern logistics service provider with international networks which offers a comprehensive range of services.
One thing however has remained the same despite all the rapid changes: The particularly close relationship that we have to our customers. In the past, this meant a friendly word in front of the coach box. Today this can also happen by satellite telephone. It is of importance for us that everyone knows exactly what is happening - and, that is, just in time.
We are proud of the continuity with which we have developed from the very beginning into the modern logistics company we are now
If you have the time and are interested in reading the story in more detail, then we'd like to welcome you to do so:
In March 2016, the company officially broke ground for the new logistics warehouse in the new industrial estate "Oyten Süd". The plot size totals 44,000 m², 21,000 m² alone for warehouse and office areas. 20 docking gates at ramp level allow for a seamless flow of cargo.
In October 2015, the green light was given for a further milestone in the history of F.W. Neukirch with the construction of a new logistics warehouse in Oyten – with which the warehousing capacity will rise by 40,000 Euro pallets and with it, there will be 4,000 m² for the storage of specialised products alone.
In May 2013, a packing hall was constructed in a gap-closing exercise. The new warehouse is now located at ramp level; 500 m² of warehouse floor space, four docking gates and the direct connection between Warehouses 2, 8 and 15. As such, FWN has consolidated the packing functions into one central area.
In April 2013, the new loading zone was finished, an investment of some € 1 million. Now there is a direct connection and six additional loading bays to the adjacent warehousing area. The 740 m² floor space is now available for shipping and dispatch; loading operations can now be performed in a windproof and weather-protected area.
In November 
2012
 , our Warehousing & Logistics Hub II was completed as a multi-user warehouse. With an expansive staging area for goods receipt/retrieval and direct connection to the already-existing warehousing complex of Warehousing & Logistics Hub I.
In July 2012, work started on the expansion of our warehousing and logistics facilities. A multi-user warehouse will be constructed on land directly alongside the already-existing warehouse complex. The level of investment will amount to more than €3.5 million and the facility is to be completed in the autumn of 2012. Key Data: storage space for 17,000 pallets, storage area of 5,000 m², 1, 500 m² for promotion-based business, 1,000 m² for goods receipt/retrieval and 15 loading bays.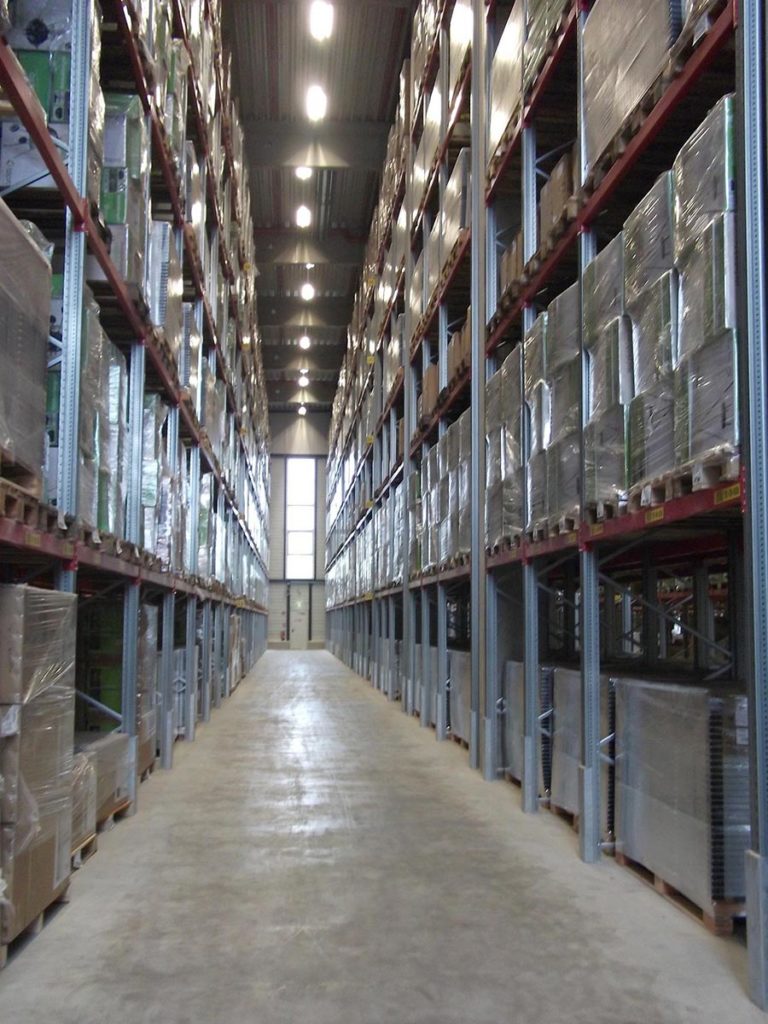 At the beginning of 2011 , the new FWN high bay warehouse (Hall 10) will go into operation. 3,600 m² of warehousing and handling area, 25 aisles, more than 7,700 storage bays in a height of up to14 metres, 250 orders per day. The newly-finished order-picking hall ensures quick handling. The order processing is effected using a 2-stage order-picking system. In the new warehouse facility, FWN will take over the complete logistics operations for, amongst others, an innovative provider of barbeque and garden accessories: full-service delivery from the Far East directly to the consignee. All processes are managed from the FWN warehouse facility: warehousing, order picking and dispatch. From barbeques to summer houses. Along with the newly-constructed extension, FWN's premises near Bremer Kreuz now have a total of 48,000 m² of multi-purpose warehousing facilities (racked storage warehouse, machine warehouse, small parts warehouse, hazardous goods warehouse etc.).
As of 1st November 2007 , F.W. Neukirch (GmbH & Co) KG (FWN) will acquire the tanker and liquefied transport specialist, Friederich Radermacher Spedition from Selm, North Rhine Westphalia. Friedrich Radermacher Spedition GmbH undertakes national and international liquefied transport for the chemical industry. With the takeover of Radermacher, FWN has strengthened its presence in the Rhine-Ruhr area. As a consequence, FWN is rigorously following its long-term strategy to become a service provider for niche logistic markets. Radermacher is a further important component in our service portfolio. Sven Bley will become the new managing director of Radermacher, working alongside Bruno Kruth.
Also of 1st July 2007 , F.W. Neukirch (GmbH & Co.) KG (FWN) will take over Bremer Schiffahrts- und Befrachtungskontor Märker GmbH. The core competencies of the inland vessel broker, which celebrated its 35th anniversary this year, is the planning, effecting and brokering of dry bulk cargo transportation on the inland European waterways. With the takeover, FWN aims to offer its customers additional opportunities and capacity for the transport of heavy and bulk cargo within the inland European waterway network and in short sea shipping. The new managing director of Märker will be the FWN executive manager for special transport, Sven Bley.
As of 1st July 2007 , the European Overland Transport division will be hived off into a new limited company, F.W. Neukirch Speditions GmbH, which will be wholly-owned by Schenker Deutschland AG; this means that FWN will be able to focus entirely on its core competencies. F.W. Neukirch (GmbH & Co.) KG will concentrate on the areas of warehousing and logistics, air and sea freight, transport of furniture and heavy loads as well as its haulage operations through FWN Transport GmbH.
As of 1st May 2007 , a sales office will open in Oldenburg specialising in commercial and employee relocations.
F.W. Neukirch has also not been forgotten in the national expansion plans; in April 2007  a regional sales office will be opened in Mühlheim a.d. Ruhr to strengthen its contact with existing customers and to develop new business opportunities.
Further milestones in the success story are the commissioning of our new Europa-Terminal in 2001 (here we handle more than 500 tons of consolidated cargo per day in our 3,000 m² facility) and of the computer-controlled high-bay warehouse with storage space for up to 20,000 pallets (2003). With the inaugurating of our offices in Shanghai, F.W. Neukirch ensures its participation in the developing Far East market.
We have also created more room for manoeuvre by taking strategic measures and forming partnerships: in 1995 , Neukirch, together with eight medium-sized forwarding companies, founded "Econ Gesellschaft für Osteuropa Logistik", this was followed in  1998  by the opening of Depot 28 from German Parcel.
Neukirch is now also the principal shareholder of Bremer Paket Logistik. Furthermore, the company has been a shareholder of the European network Elix (European Logistix GmbH) since 2000  and system partner in Bremen of the 24plus logistics network since 2002 .
1974 – following the carving out of the family-owned company from the then insolvent Bohne-Gruppe – the basis for a new restructuring is laid. F.W. Neukirch now does business as a GmbH & Co. KG and, in  1977 moves on to the current spacious premises in the Mahndorf Industrial Estate.
Following the First World War, the company becomes a joint stock company. In the middle of the 1930s , the Bohne-Gruppe acquires the company. The haulage company is already fully motorised by 1938 .
The transport of furniture and heavy loads booms: In the 1890s , the haulage company experiences its heydays. F.W. Neukirch is appointed freight carrier by the German Railways. The haulage company also enters the seaport business. In 1901 , Neukirch employs 258 employees. In addition, the company operates 20 horse-drawn carts – and already offers a complete range of services.
Around 1830 , the son, Fritz Neukirch, takes over the running of the family-owned business. The main fields of activity are the transport of furniture and heavy loads as well as property management. In the course of the technical development of the railways, Fritz Neukirch is a successful carrier, undertaking transports for, amongst others, Norddeutsche Lloyd.
In 1822 Friedrich and his brother, Wilhelm, are Bremen's largest hauliers. In the mid-19th century they already deliver all over Germany. Under the company roof, which is now also located in Findorfstraße, there are up to 100 horses. It also has its own blacksmith's, wheelwright's workshop and paint shop as well as a number of warehouses.
One horse, one cart. Many success stories in this area, which nowadays is called logistics, started this way. In 1805 , Friedrich Neukirch entered this business field. The young man from Hunteburg (near Osnabruck), laid the foundation stone in Falkenstraße, Bremen for a company which on 9 September 2005, celebrated the 200th anniversary of its founding.