Perfectly sorted: With our warehouse logistics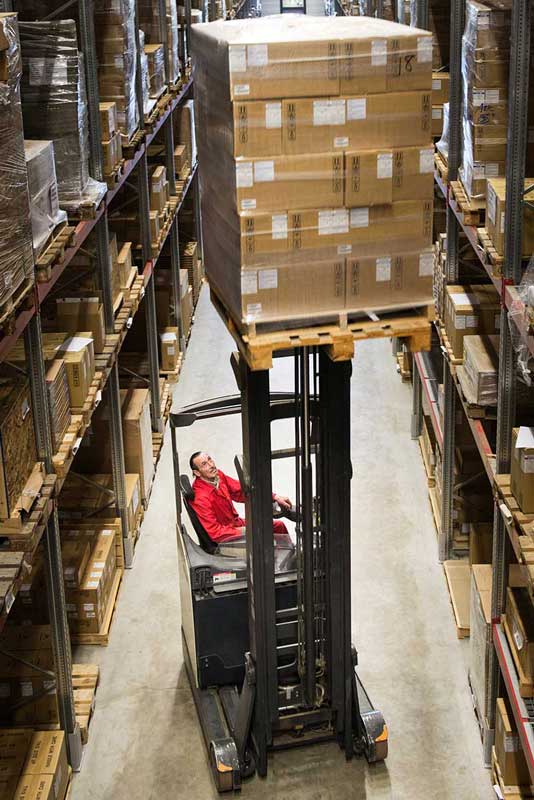 Stock management and warehousing, order picking and labelling, archiving and consultancy services – with the warehousing services from F.W. Neukirch you will be perfectly sorted. We have your stock in focus. And are ready to delivery when you demand it.
Our modern, computer-aided warehouse management system ensures optimised processes and short lead times. Alongside warehouse storage and outdoor storage you have the choice of high-bay warehouse, rack warehouse, block storage warehouse and ground-level storage warehouse. And for our import business, we also offer you a bonded warehouse.
Our services:
Storage in high-bay warehouse, small parts warehouse, rack warehouse, block warehouse, outdoor storage areas
Storage of all types of goods in the food/non-food areas
Computer-controlled planning and stock-control system with lot tracing, professional vanning and devanning of vehicles and containers, bonded warehouse and hazardous goods warehouse
Delivery service for contract-related consolidation of your goods into various types of packaging and packing units (single item, carton, pallet), with labelling of products or shipping units, as well as bar-coding
Comprehensive consultancy services for outsourcing and contract logistics
Archive for the meticulous and secure storage and management of files, documents and data storage media
A multitude of supplementary services (display creation, sorting, quality assurance checks in accordance with specific requirement, pricing, re-working, exchanging of operating manuals, re-packing etc.)
Value added Services