The first place to come for your relocation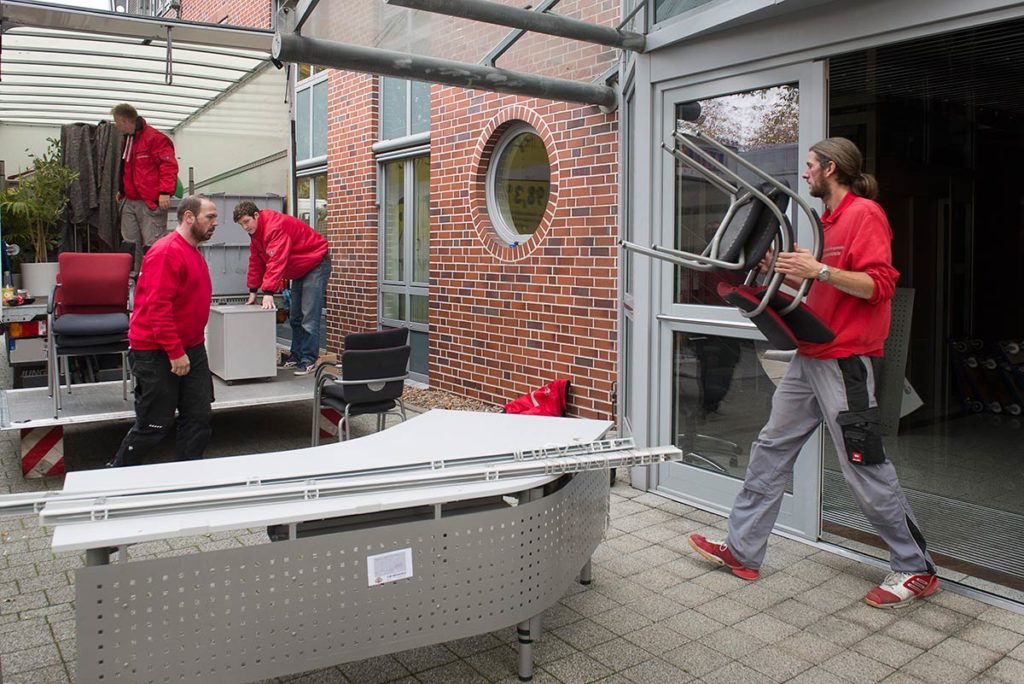 Are your changing premises or moving with your department into another office? As specialist for project removals, we organise your relocation meticulously. Your files, data and documents are also in safe hands. And as we also work nights and at the weekend, you can start to work again in the morning where you left off on the previous afternoon.
From the coffee mug to the potted plant and right up to the mainframe computer: We document every individual item in your inventory using a labelling system. We have all kinds of specialists in our teams. They deal with the cabling of your IT systems, the installation of cupboards and desks, the secure transport of files and documents.
Our services:
Personal consultation and computer-aided asset logging.
Sale of cartons and provision of packing material
Use of reliable and trained transport personnel, also during the packing and unpacking
Secure and stable stowing, also in containers
IT boxes, security containers and special filing trolleys for the secure transportation of data
Heavy-goods team with specialist equipment for machines, safes, mainframes
Assembling of all types of furniture with qualified craftsmen
Fully-alarmed, specially-equipped furniture warehouse
Temporary and long-term storage in lockable, breathable wooden containers or compartments
Collection, packing and archiving of documents in secure archive stores (prompt release and delivery of individual documents)
Private Removals